How digitalisation is reducing waste in the construction and real estate sector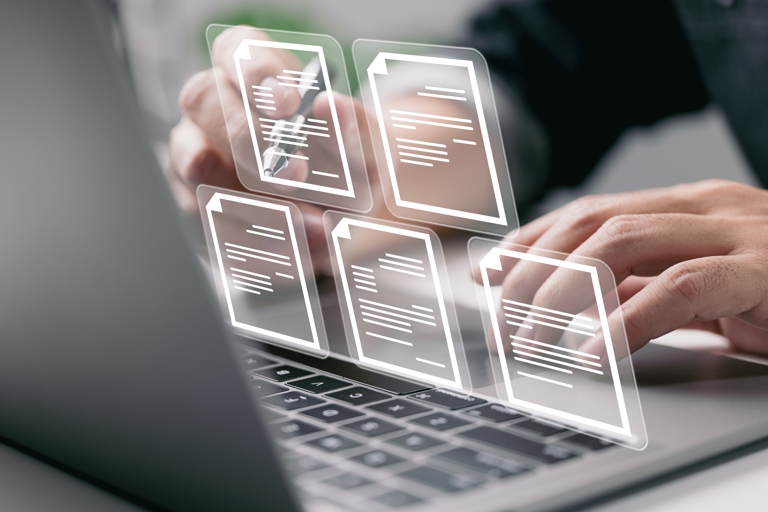 More and more people are concerned about environmental issues and there is a strong interest in increasing recycling and reducing our waste. In 2020, one of our Nordic countries generated 14.6 tonnes of construction and demolition waste, almost all of which comes from the construction and real estate sector. Improving recycling requires measures to support environmental efforts, and our digital age shows that we are heading in the right direction. Digitalisation makes it easier to identify what needs to be done from a sustainability perspective, while increasing efficiency in the workplace.
Of the Nordic countries, Sweden is at the forefront when it comes to recycling. At the same time, figures from the Swedish Environmental Protection Agency reveal that only 22% of the waste that was finally treated was recycled. 14.6 million tonnes of construction and demolition waste were generated in 2020, with the largest amount by far, 14.3 million tonnes, coming from the construction sector. Meanwhile, there is a strong interest among both businesses and individuals in making more sustainable environmental choices. In order to prioritise initiatives to reduce waste, it is important that companies are able to maintain statistics and data on labour input and material choices.
Improved transparency clarifies what action is needed
There are a number of measures that are taking environmental work in the right direction. Digitalisation highlights the key issues in construction: improving communication and transparency to better identify what actions are missing in efforts to promote environmental work, as well as which initiatives have the most positive and negative impact on the environment. This includes both labour input and material selection.
Recycling and reuse are also important aspects. The ability to maintain statistics and analyse data provides the basis for making sustainable material choices from the outset. Documenting material choices at chemical substance level also gives control over the contents of a building over time and clarifies just how sustainable the building is. These are important prerequisites for production in order to work efficiently from an environmental perspective. The ability to make more accurate purchasing calculations also avoids incorrect purchases, waste and overconsumption, with unnecessary production and deliveries at the cost of the environment.
Clear overview reduces complexity and boosts efficiency
Digitalisation also completely eliminates many of the tasks that previously involved heavy use of resources. Here, as in many other industries, paper documents are no longer needed, while digital meetings eradicate unnecessary travel. At the same time, the clear overview of data and production contributes to a reduction in duplication of effort. Standardised ways of working reduce complexity and boost efficiency in projects.
With iBinder, you'll find a range of digital features and services aimed at both simplifying information management and promoting sustainability in the construction industry. The value of a property increases via an informed choice of materials and digitalisation.
You can find out more here: https://ibinder.com/en-us/our-services/sustainability/environmental-data/
Back to knowledge hub