How historical data is making construction and real estate more sustainable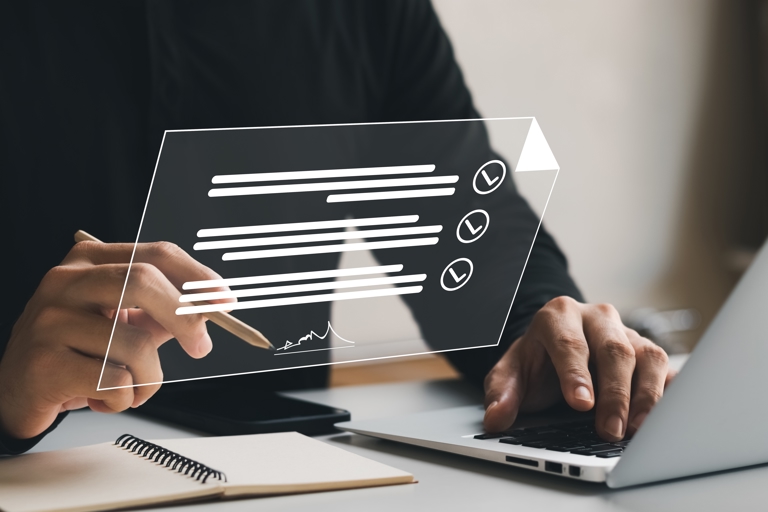 Construction and real estate companies are increasingly turning to data analytics to help keep to tighter deadlines and manage smaller budgets. By harnessing data, more businesses hope to deliver more effectively on projects. But to do so, there are challenges that manual administration in the construction and real estate industry cannot cope with. Part of the solution lies in digital information management tools.
In order to increase efficiency in the construction and real estate sector, a more systematic approach is needed. This is demonstrated by one of the leading construction companies in the Nordic region, Peab, which has teamed up with a prominent Nordic university and conducted research to develop support for construction businesses to simply provide feedback from past projects. There are numerous benefits in being able to examine historical data:
Construction companies can improve their performance and deliver projects more efficiently.
When previous construction schedules and material usage are available, the process can be adjusted to avoid inefficiencies before it's too late.
Data can track projects, schedule resources and invoice clients.

In many ways, data is the lifeblood of construction and real estate companies. In an industry under pressure to complete projects on time, establish an ever-greater focus on sustainability and do more with less, data is often seen as a key factor in efficiency. Meanwhile, the increasing amount of data presents a challenge in terms of managing it.
The exceptional growth in data volumes is down to rapid technological advances. Companies are using sensors, drones and mobile devices where data, scattered across multiple software platforms, becomes disorganised and difficult to manage. Nevertheless, what has made data accessible and a part of the development process is the ongoing digitalisation of the industry. Digital tools for managing data and statistics are useful in all kinds of circumstances.
To collect, clean and prepare data. A time-consuming task that becomes almost impossible to carry out manually.
Often the data is also spread across multiple team members, making it difficult to access and manage. With a digital tool, you can easily manage and make information available based on the various roles of the projects.
Construction data is often highly sensitive as it can reveal critical information about a project's construction plan or budget. This becomes a challenge when data is shared across a complex network of clients, employees and partners. A digital construction tool makes data management in the construction industry sustainable, accessible and flexible instead of a complex and demanding task.

Construction companies that implement effective data management practices achieve the conditions to improve project management and ultimately deliver better results for their clients. iBinder offers digital information management that increases productivity and reduces the environmental impact of your construction project – from the early stages to ongoing administration. Our solutions provide the functionality needed to manage and streamline all types of projects, regardless of size and complexity. Find out more here.
Back to knowledge hub