"We're saving both time and resources"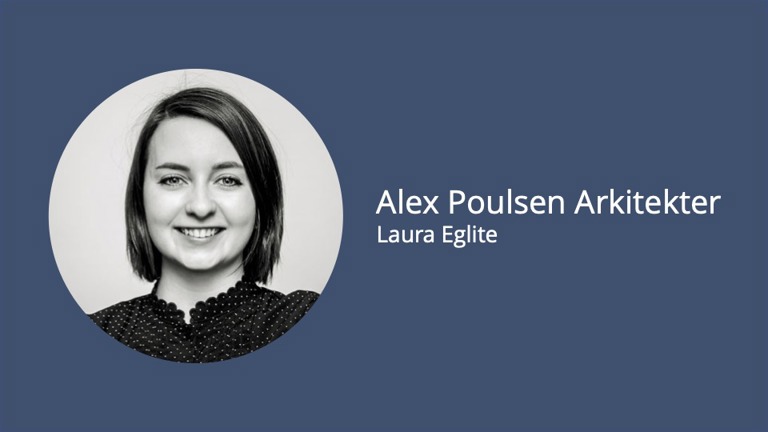 Rooted in the traditions of Nordic architecture, Alex Poulsen Arkitekter operates on the basis of function, quality and space. Laura Eglite works as a construction manager, and she describes APA as a workplace you never want to leave. However, the job was far less organised when she joined the company over six years ago. Information and document management for clients, tenders and performance were not a priority. But iBinder changed all that.
Alex Poulsen Arkitekter works within a wide range of new-build and renovation projects. The company specialises in uncovering the unique nature of each project, and on that basis safeguards the building's aesthetics, logistics, security and safety. The design studio was established in 1944 and has been a regular partner and advisor to a significant number of public and private-sector institutions, but despite its success it lacked a practical approach. Physical tenders were taking up too much time and resources in day-to-day operations. 
"It was highly impractical. We mainly used email and WeTransfer a bit to send larger files. I sent tenders by post and then everything would come back in a huge pile of paper. I had to go through the offers quickly and compile all the information myself," explains Laura. 
The solution: streamlined document management
The solution came when some of Laura's colleagues who had previously used iBinder suggested trying out their flexible document management solution. APA entered into an agreement and over the past four years it has become a natural part of the company's working process. Laura explains that iBinder has helped save them time and energy, and enabled them to focus more on sustainability.
"We use iBinder for all our projects. The system makes everything so much more automated. It takes just three clicks to produce a quick tender summary, so our contractors can get a preliminary response to the result. And our contractors no longer need to be physically present at a tender; I can sit quietly and look at the offers that come in. iBinder has genuinely made my life easier." 
A flexible and accessible tool
When a project is to be approved by a client, Laura creates a project folder that all the parties can access, so everyone has the same information and can add notes and comments that everyone can see. By storing the tenders in iBinder, they can quickly and easily receive input from the relevant architects and engineers. The project's various folders bring together the files, which are updated automatically for everyone involved. Unlike before, when email messages that came in were often mixed up, they no longer have to worry about missing something, because all the information that comes in is visible to everyone involved, and automatically updated. 
"Switching from physical tenders, email and WeTransfer to iBinder has saved me time and resources. Now I can always access the material when I'm on physical construction sites. Our builders are also relieved that it's so easy to access documents and files. It's fantastic to have a kind of base that everyone can access whenever they want," concludes Laura Eglite. 
Read more customer stories