The municipality that streamlined its project management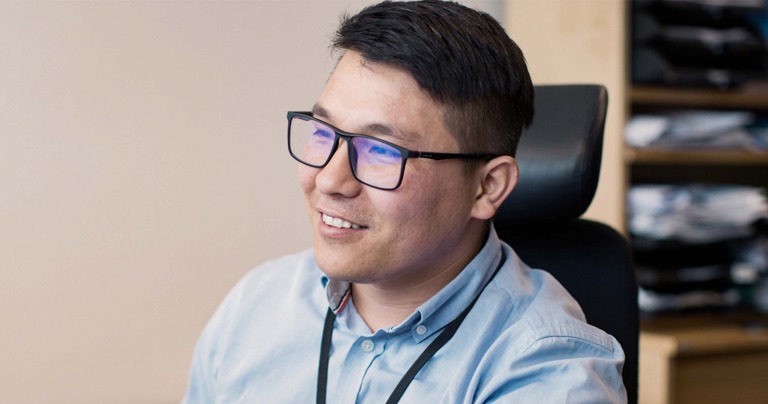 Just outside Oslo is the municipality of Nes, with its 20,000 inhabitants. Nes is a quiet place for families, locals and small businesses. With rising prices in Oslo and Viken, the Municipality of Nes has invested heavily in establishing new private residential areas and encouraging businesses to move there. Thanks to iBinder, the municipality has now streamlined its workflow for consistent growth in the future.
As project manager for water supply and sanitation in Nes, Ali Reza Heidari has a hectic schedule. Ali Reza's responsibilities include the operation and maintenance of over 800 kilometres of water and sewage pipes, with 72 pumping stations throughout the municipality. At a remediation project in Humleveien on Oppåkermoen, Ali Reza and a team of subcontractors are responsible for upgrading the community's stormwater drainage system.
"As with any project, there are many challenges. The main issue we've encountered is the difficult soil conditions in the area. To successfully lay new pipes here, we sometimes have to use piledrivers and trench boxes. There are also challenges in terms of the restrictive conditions in the area, while we also have to manage traffic and coordinate with the 110 central fire service and fire brigade," explains Ali Reza.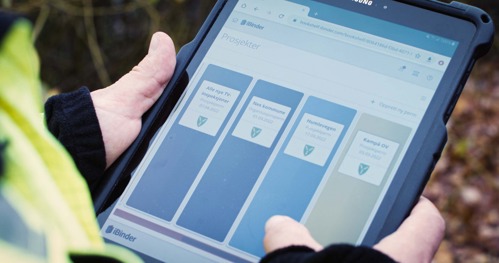 Access to all information, wherever you are
The critical task of upgrading the stormwater drainage system not only requires the maintenance work to run smoothly and efficiently – it is also crucial that Ali Reza has quick access, and an overview of the project. Updated floor plans, logistics between suppliers, effective communication between hired consultants and those affected in the area must work smoothly and efficiently, whether Ali Reza is on site or on the move.
"When we are on site, we usually maintain a close dialogue with the workers who are there. By finding solutions together, we work to address the problems and challenges they face – this is where iBinder comes in handy. We upload images, documentation and information so that everyone involved in the project has access to the same data and can be constantly updated. What we like about iBinder is its clear, user-friendly design that is easy to navigate. And on top of that, all users have access to all information at all times, no matter where you are," says Ali Reza.
Overall control leads to more efficient projects
For Ali Reza, it's often a matter of managing several ongoing projects simultaneously, while still being available and prepared for any complications. "In the past there have been difficulties with documentation and filing in different storage locations, for example USB sticks or physical folders that are easily left behind at a construction site. iBinder gives the municipality control over all its processes; from planning and communication to execution and final documentation.
"In the past, everything was done via email and other channels, which led to a number of misunderstandings between the parties. We had very little control over who was responsible for ensuring that the approved drawings were used, and gathering information was a challenge. Since we started using iBinder, we can upload all documentation directly to the cloud at any time, which has given us a much better overview and ensured that all data is up-to-date and accurate. The advantage of the software is that our projects are far more efficient, which in turn allows us to perform several tasks at the same time," says Ali Reza.
A platform for all phases of the project
A digital platform that is easy for both new and established users to navigate has been crucial to the municipality of Nes' successful digitalisation. Meanwhile, iBinder is so comprehensive that paper versions and email threads have been completely eliminated. Thanks to the simple interface and the ability to gather all documentation in one place, the municipality has not only made projects more efficient, they have also improved the quality of execution, adds Ali Reza, who again emphasises the tool's easy-to-use design and the advantage of the information being available at all times.
"We now use iBinder in all phases of a project – the planning phase, tender phase and implementation phase. We use it both to communicate with our consultants and contractors, as well as to manage change notifications, respond to technical clarifications, keep track of project finances and, in particular, obtain final documentation on the quality of the project," concludes Ali Reza.
Read more customer stories