"Saves a huge amount of time in procurement processes"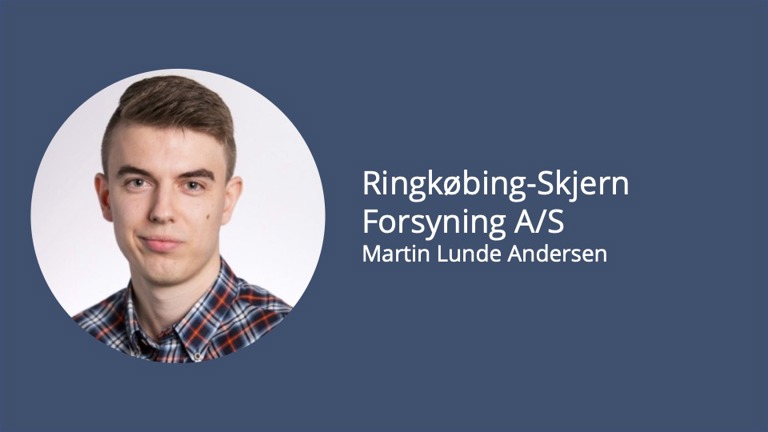 Ringkøbing-Skjern Forsyning carries out almost 20 tenders a year and several EU procurement processes. Ensuring that everyone involved in the projects had access to up-to-date documents was a challenge, and when the email system wasn't up to the job, they brought in iBinder. Today, both employees and external contractors in construction projects are able to access the right information at the same time, saving both time and resources.
Martin Lunde Andersen is a water and environmental engineer. He has been working for Ringkøbing-Skjern Forsyning in Denmark as a project manager for the company's construction projects since 2018. Typical projects carried out by Ringkøbing-Skjern include building development, or working with external contractors on renovating a drainage system on a street.
Accessible to more people
The company uses iBinder to create tenders for projects, and the tool comes in handy for EU procurement. "There have been huge developments at the company since they brought in iBinder," explains Martin.
"We really needed a more organised system, so everyone involved could access everything easily. We used to use ordinary mail and email, and we always tried to avoid having just one project manager with access to all the documents," says Martin.
Improved overview with fewer resources
Martin says that iBinder supports their day-to-day work by giving them a better overview of the projects that are in progress, using fewer resources than before. They try to produce all written communication using the functions offered by the tool. Ringkøbing-Skjern Forsyning carries out many tenders and EU procurement projects every year, and the company uses the tool to invite bidders for major and public projects as well.
"Not having to physically send tenders back and forth saves us so much time and makes the process easier. We create reviews as needed directly in the tool, and can rest assured that we're meeting all the requirements. That was another reason why we chose iBinder, to help us keep to deadlines for offers and inquiries."
A flexible tool for employees and external contractors
Ringkøbing-Skjern Forsyning's external contractors are also regular users of iBinder during the course of a project. Often local contractors are brought in, and Martin says there were concerns about how contractors would manage the system they had built up internally through iBinder, but this has never been a problem. The tool has been easy to get to grips with, and Martin thinks it's very user-friendly.
"Even when it's a case of new contractors who've never used iBinder before, we invite them in ​and it works perfectly. They register, get access to the tender material and then they're away. iBinder makes it so simple," concludes Martin.
Read more customer stories