The real estate company that keeps projects and management together with iBinder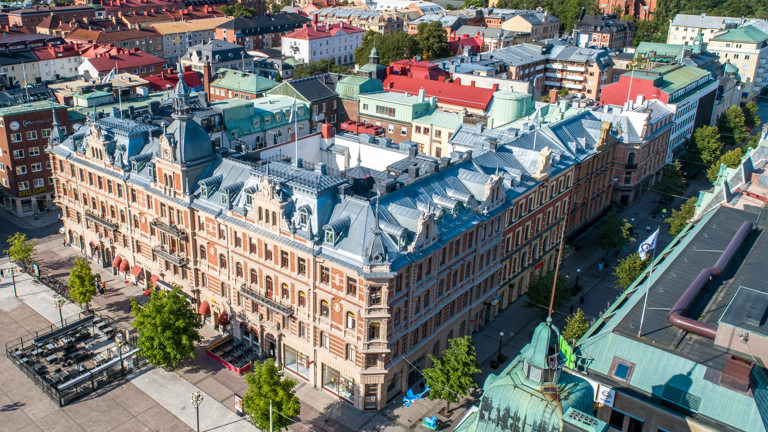 Lilium Fastigheter is a family-owned real estate company based in Sundsvall, and is mainly active in northern Sweden. Lilium has numerous construction and management projects ongoing at any given time, and iBinder has proved to be invaluable in this regard. By being able to fully keep track of all the project and management documentation and communication at all times, Lilium saves a lot of time and reduces the risk of costly misunderstandings or delays.
Jacob Börjesson works as a Construction Project Manager at Lilium. He is well acquainted with iBinder, and with an average of ten projects running at the same time, the value for him of keeping all the information organised in the same portal cannot be overestimated. Binders and tabs make it intuitive and easy to create a structure for the information that suits Lilium's requirements and Jacob's way of working. This is despite the fact that the projects involve different properties and construction sites.
- The main advantages of having all the documentation and communication in one place. It saves a lot of time for me as a project manager and in fact I can't understand how people could keep track of so many projects in parallel in the past. We have large projects that run for many years and smaller adaptations that perhaps last for just three months. They all have different challenges with which you need to quickly be able to familiarise yourself.
In total, Lilium has over 250 binders and more than 100 people interacting in them. For Jacob, accessibility is therefore important and it has to be easy to access all the information, for example to find a previous project or just an older version of a drawing.
- You can immediately see the type of each document, and all the construction records and revisions are available directly in iBinder. We have also customised binders to fit the company's templates and structures, and I have created my own templates for common types of projects, with personalised tabs and basic settings.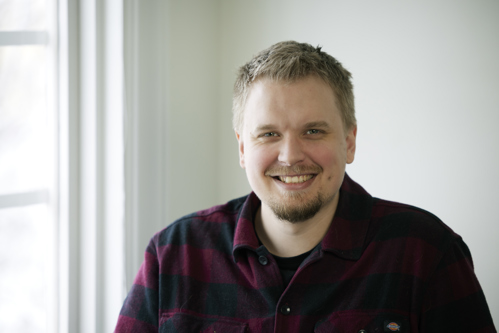 Communicate and share information with all the project members in real time
Being able to send messages, share information and documents and get receipts directly in iBinder is something Jacob really likes.
- It is so convenient not to have to scroll through your entire mailbox to find a receipt for something you sent out. If there are important messages for the project team, you can check that they have been received. For example, before a final inspection, you can ask that certain documents are placed on a certain tab, so you can check that everything is there. It is also possible to share the inspection report with the tenant.
Mobile access via the cloud
iBinder makes it possible to access all the information on a mobile phone or tablet, which is a function Jacob uses frequently. As everything is stored in the cloud, he also doesn't have to worry about anything getting lost.
- It's perfect to use a mobile phone or tablet if you're at a construction meeting and want to check a detail. Previously, you had to save everything to a local hard drive and remember where it all was. For example, warranty documents for white goods that operations and maintenance staff need to access.
Straightforward platform that requires minimal onboarding
Most things in iBinder are very easy to understand for new users, but Lilium has also made use of the option to have some tailored training sessions.
- Yes, there is both fairly basic training about binders and forms of organisation, and more advanced training for those who need it. Some people are used to using other systems. The support is also very fast and good, and we usually get an answer within a couple of hours.
Lilium develops the cooperation further
Jacob says that more groups of users, such as technicians and administrators, are gradually being added. The aim is to train the whole company. Lilium will soon also start using the functionality for checklists and management.
- We are currently looking at a comprehensive solution that links construction projects and property management. Our goal is to be able to take a project through its entire life cycle without having to do a lot of unnecessary work in between the various phases, concludes Jacob Börjesson.
Facts, Lilium Fastigheter
Family-owned property company
Head office in Sundsvall
Total lettable area of approximately 325,700 square metres
The portfolio includes offices, shops, industrial premises and residential buildings, with a property value of approximately SEK 6 billion. The rental value amounts to approximately SEK 410 million
Current projects include the development of a solar park in Boden and a major renovation and extension project for Nordea in Sundsvall
Read more customer stories