December 20, 2022
iBinder Group acquires REQS System – strengthens the offering within property management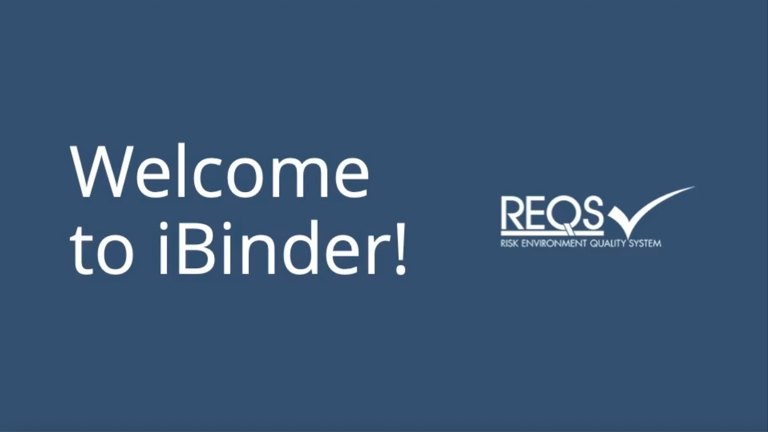 REQS System AB now becomes part of the iBinder Group and strengthens the group's offering in property management, inspections, and controlling. The acquisition is an important step in iBinder's goal of creating a simple platform for the property's entire life cycle - from idea to management.
REQS System offers a modern digital tool for property owners and managers. The system streamlines and standardizes the work with inspections and controlling. With the system, users get a clear overview and control over all the measures to be carried out in connection with official inspections, mandatory ventilation checks, systematic fire protection work or any other type of mandatory or voluntary control. In 2021, the company's turnover was approximately SEK 8 million with an EBIT result of SEK 2.6 million.
– With REQS, we are now strengthening our offer within property management, and I am very happy that they are now becoming part of our journey. They possess enormous knowledge that will add a lot to the development of our platform in the future. I see fantastic potential and look forward to starting to work together, says Per Hedebäck, CEO at iBinder Group.
The company is based in Stockholm and was founded in 1996 with a business idea of providing a platform for structuring and organizing large amounts of business-critical information from inspections and controlling. Today, the platform is primarily aimed at property owners and managers, where customers are found in both the public and private sectors.
– It feels fantastic to be part of the iBinder Group! Together, we become even stronger, and we have a lot of new opportunities. We see a great demand, both inside and outside of Sweden, and we want to continue our growth journey, says Magnus Cederholm, CEO at REQS System.
About iBinder Group
iBinder helps companies become better at handling information and documentation connected to real estate - from planning to management. The company was founded in 2005 and contribute to increasing the industry's productivity and reducing its environmental impact under brands such as iBinder, SundaHus, Byggnet and SokoPro.
Back to news