Ross Arkitektur & Design minimises errors and risks with iBinder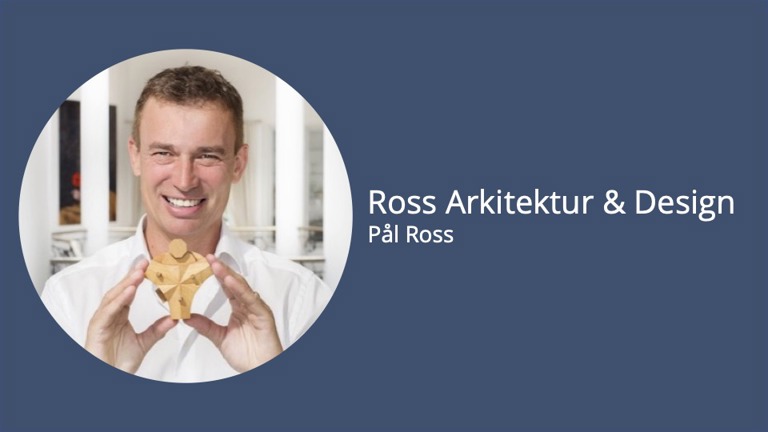 Since 1996, the award-winning architecture firm Ross Arkitektur & Design has been offering its clients innovative architecture with unique designs. Founder Pål Ross is constantly looking for ways to improve and develop frameworks to encourage creativity and establish confidence in construction projects. iBinder has provided the support that was previously lacking.
Ross Arkitektur & Design has made a name for itself with its exclusive homes encompassing unusual, but appealing designs. Projects feature rounded shapes, and in technical terms, the buildings are cutting edge. For CEO and founder Pål Ross, technology is not an end in itself but rather a tool.
"We are constantly looking for improvements, and technological advances give us the perfect conditions. In many ways, it's about having proper frameworks and processes in place, in which order and clarity create confidence and foster creativity. For us, our clients and all our business partners," says Pål.
A shared platform that promotes cooperation
Many decisions are made in the early stages of construction projects that have a major impact on the final outcome. Pål maintains that a successful outcome is the result of meticulous preparation. Knowing what has been agreed, what is to be done and how it is to be done is essential for a successful project. He first became aware of iBinder during a major project with a contractor.  
"Digital information management can reduce errors, boost productivity and make projects more successful. I was immediately very impressed with iBinder. A shared platform where everyone can contribute and collaborate was something we were missing. It's a huge support to us in our day-to-day work, and it ensures everyone has access to the latest revisions and up-to-date documents."
Digital information management creates value
Curiosity has been a watchword from the outset, and the courage to question and develop ways of working has been crucial to the success of Ross Arkitektur & Design. A weak link in the construction process that was identified early on was information management and the lack of clear communication, something that has changed and improved through iBinder.
"Projects continue for extended periods of time, and there are lots of people and companies involved. We put a lot of time and effort into planning our projects so that it will be right the first time. This means we avoid small and simple errors. And on top of that you're happy 20 years on, because everything still works," explains Pål.
Today, Ross Arkitektur & Design uses iBinder in most of its projects. The value of using iBinder as a platform for digital information management cannot be overestimated, according to Pål, who feels that the tool promotes both clarity and confidence.
"We see a huge benefit in using iBinder immediately in the early stages, and we want it on board in our projects from the outset. With iBinder, we avoid errors and mistakes and minimise other risks. It creates continuity, with each person taking responsibility for their work," concludes Pål.
Read more customer stories