Edit Bookshelf
Instruction:
Click on the 'dots' and then 'Edit bookshelves'.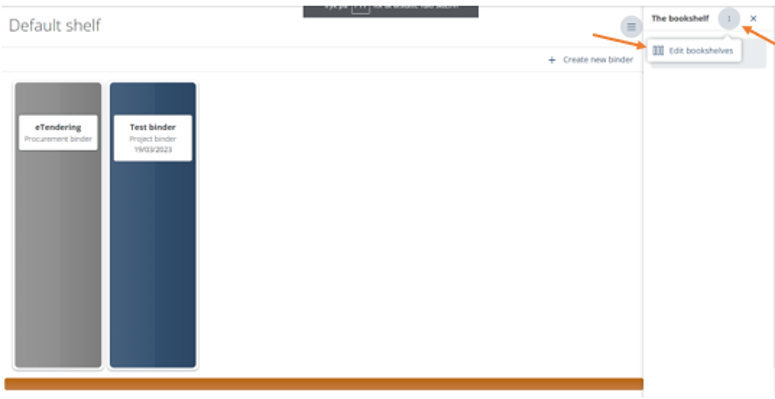 Click "Add" to create a new bookshelf.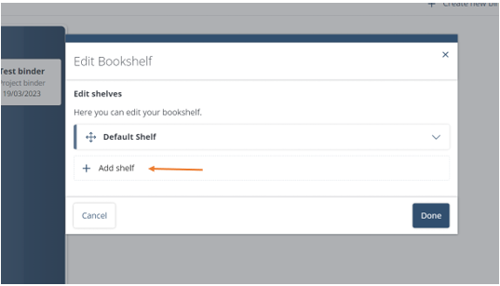 Enter a name for the new bookshelf and click "Add".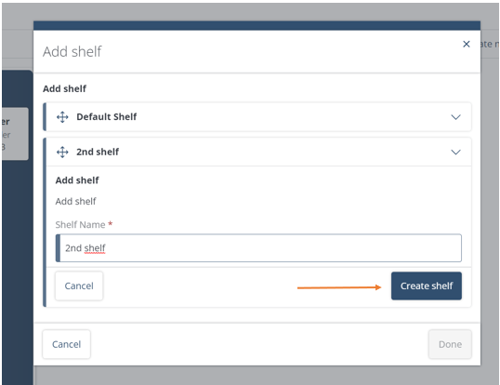 The shelves can be sorted using the "four-way arrow icon" by clicking and dragging the mouse. Click "Done".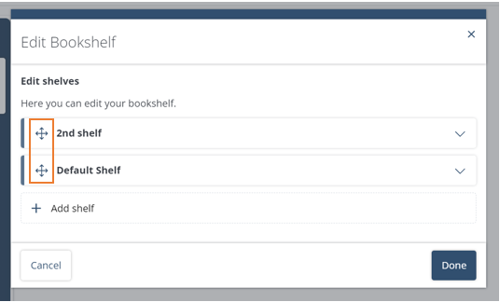 Then simply "drag and drop" binders within the existing bookshelf or between bookshelves.