Tender summaries and award decisions
The "Tender summary" tab displays which tenderers have submitted tenders.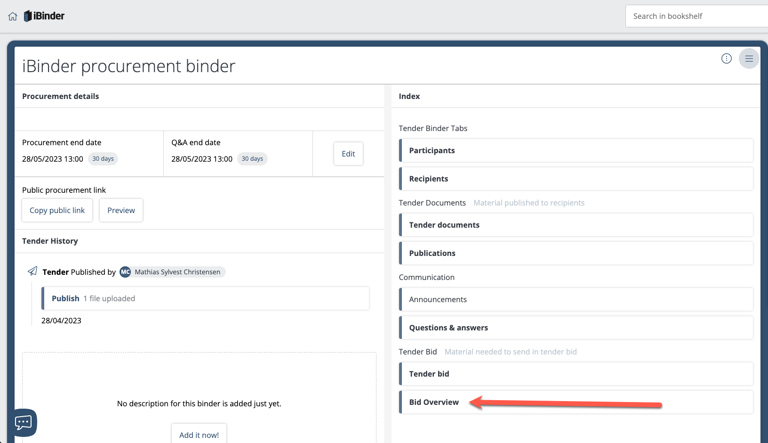 Tenderers are displayed as "Anonymous" before the procurement end date has expired.
The "Required information" column indicates which tenderers have submitted a tender.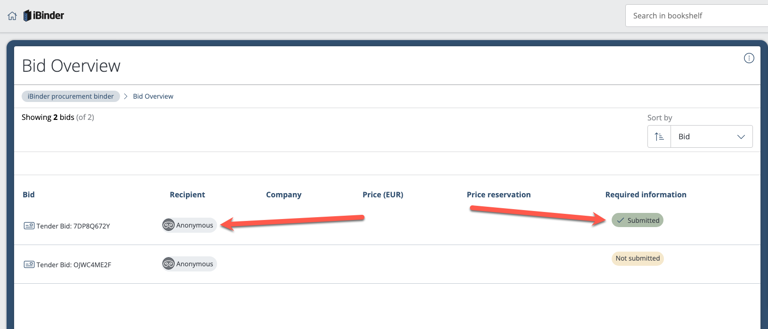 The tenderers involved, what prices they have offered and access to their tender documents is made available once the end date has expired. Click on a tender to access more information: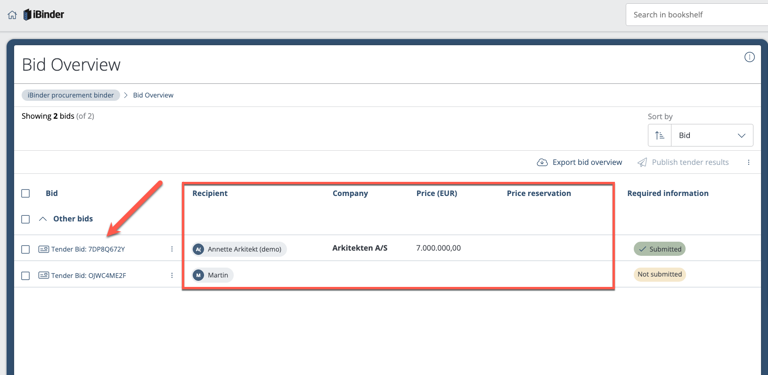 Click "Tenders" to access the uploaded material: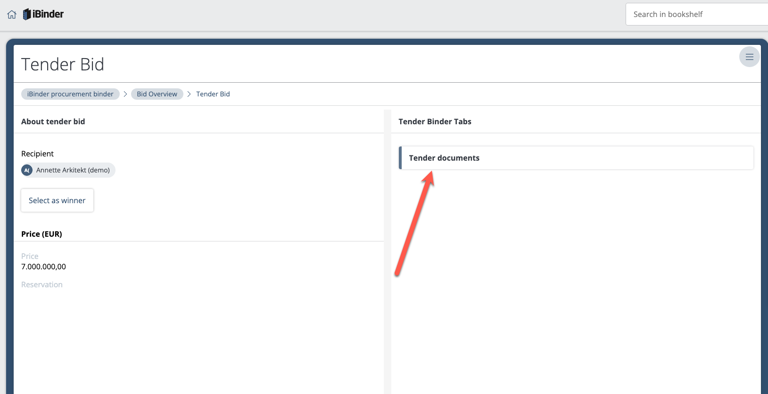 Assigning winners and decisions:
Click on the "dots" and then "Select as winner" to select a winner among the tenderers.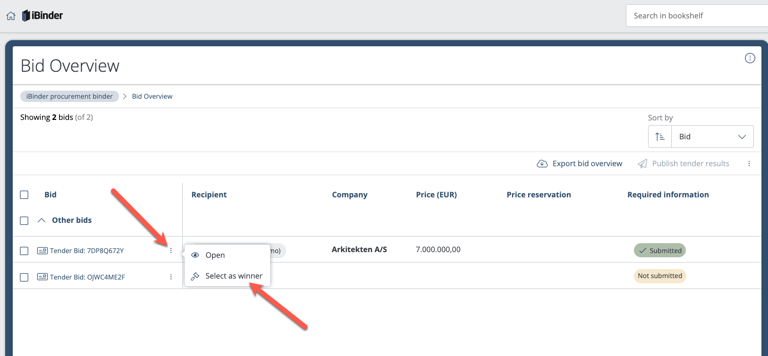 Confirm by then clicking on "Select":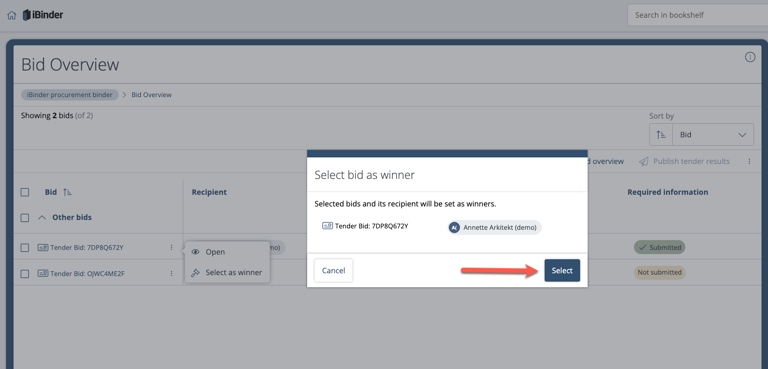 It is now possible to notify all tenderers of the decision.
Click "Publish tender results".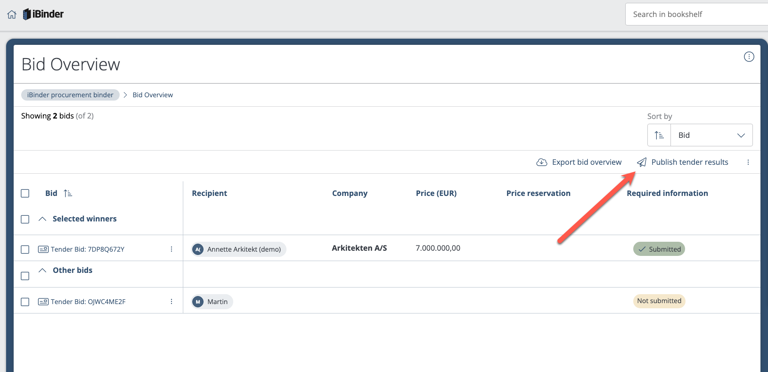 Enter the title and message. A file can also be attached if required.
Then click 'Publish'.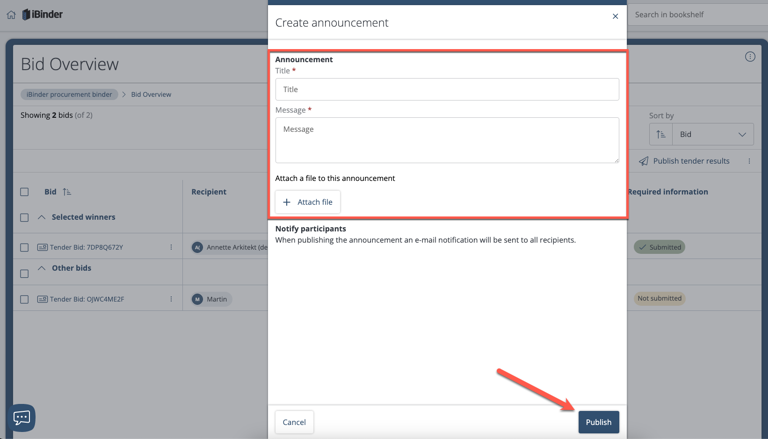 An email is now sent to all tenderers with the decision.
Downloading tender summaries:
It is also possible to download an entire tender summary as a CSV file for import into Excel.
Click "Download tender summary".