Access and use ESPD
Video instruction:


Instruction:
To prepare an ESPD, you as a tenderer must access the tab 'Tender documents' and then the tab 'ESPD'.

To generate your own ESPD file, you must first download the ESPD file uploaded by the ordering entity in the folder here.

Click on the three little dots next to the file name and press "Download". Once the file is downloaded, click the "+ Create ESPD" button to open the ESPD service.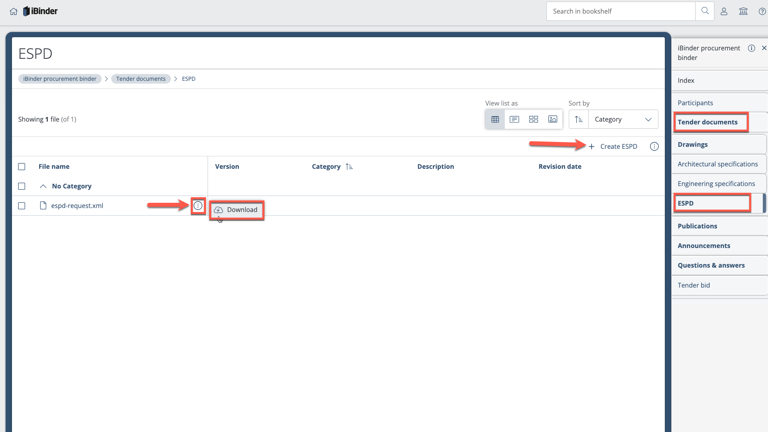 As a tenderer, you are an economic operator who wants to import the ESPD file that you have just downloaded from the tender documents: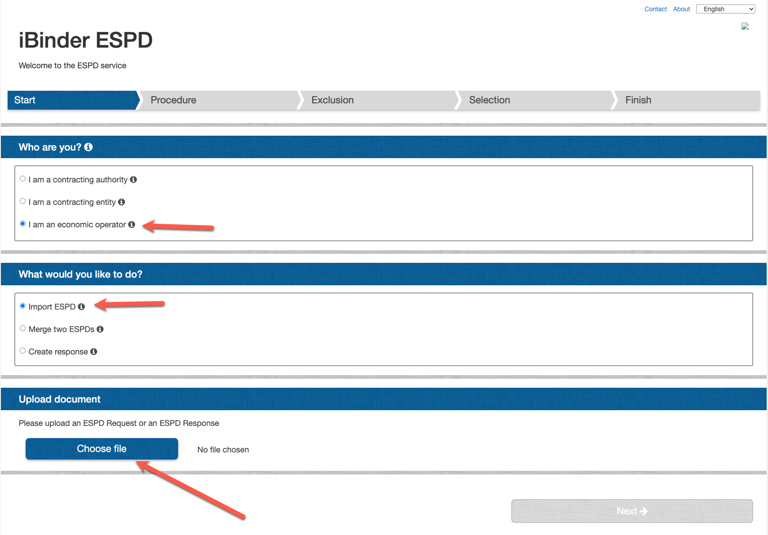 Follow the other steps to generate the ESPD files that you need to send out in connection with your offer or application. The amount of items to be filled in depends on the contracting entity's ESPD. Finally, choose to export and download in both formats so that the files generated are saved locally on your device.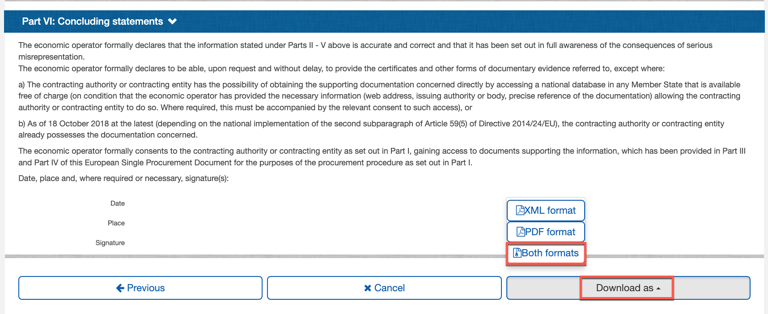 The now generated and downloaded files must be uploaded in connection with your offer or application in the respective submission tab.