Specifying tender requirements
Go to the "Tenders" tab. Then click "Edit procurement".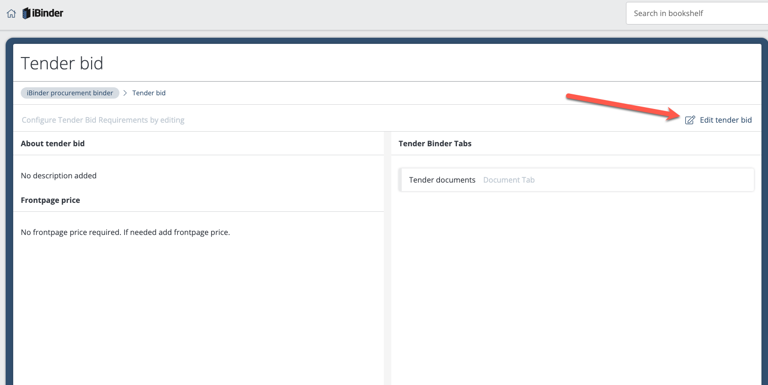 Tender binder tabs
As it stands, tenderers only have to upload tenders to the "Tenders" tab. This step can be customised and changed by clicking on "+ Add tab". For example, you can add a tab for references that tenderers are obliged to attach. Submissions by tenderers are only approved when they have uploaded at least one document to each tender tab.
About tenders
In the top left corner, a message can be entered and sent to all the tenderers shown in the tab.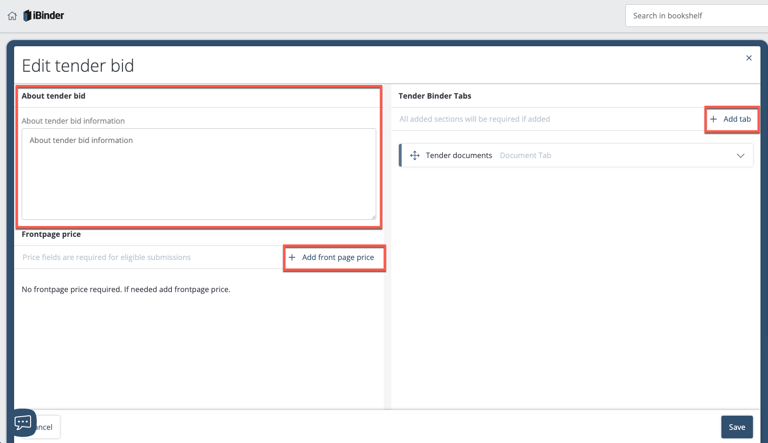 Price fields
It is also possible to add different price fields to a procurement, allowing tenderers the option of providing different prices for e.g. flooring, painting, etc.
Click 'Add a price field'.
Enter a name in the price field and select the appropriate currency, e.g. EUR and click "Add".
Repeat for the requisite number of price fields.
Then click 'Save'.