Create new binder
Click "Create new binder" in the bookshelf.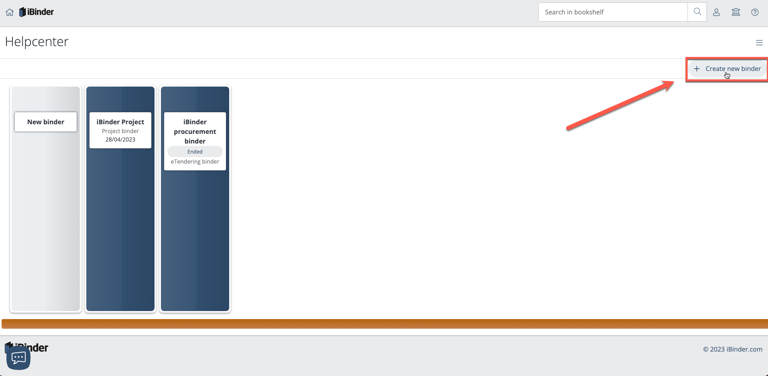 Select binder type, binder name and binder colour. Then click 'Create binder'. If the organisation you belong to has created its own templates, these can be found in the binder type section.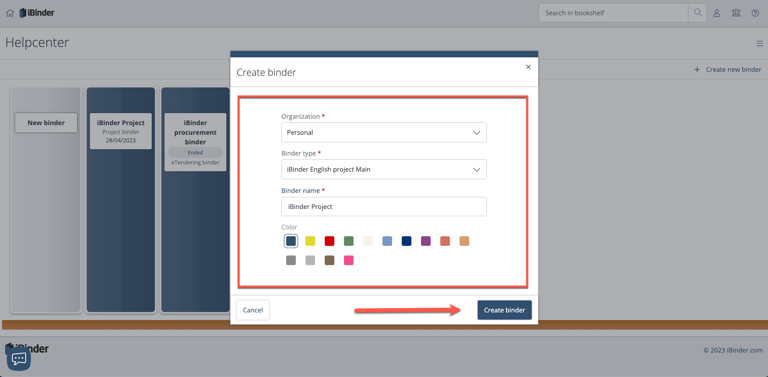 Now you can fill in the binder spine description. This will appear below the name of the binder.
If you want to add your logo to the binder, you can select an existing one for your organisation or upload a new one.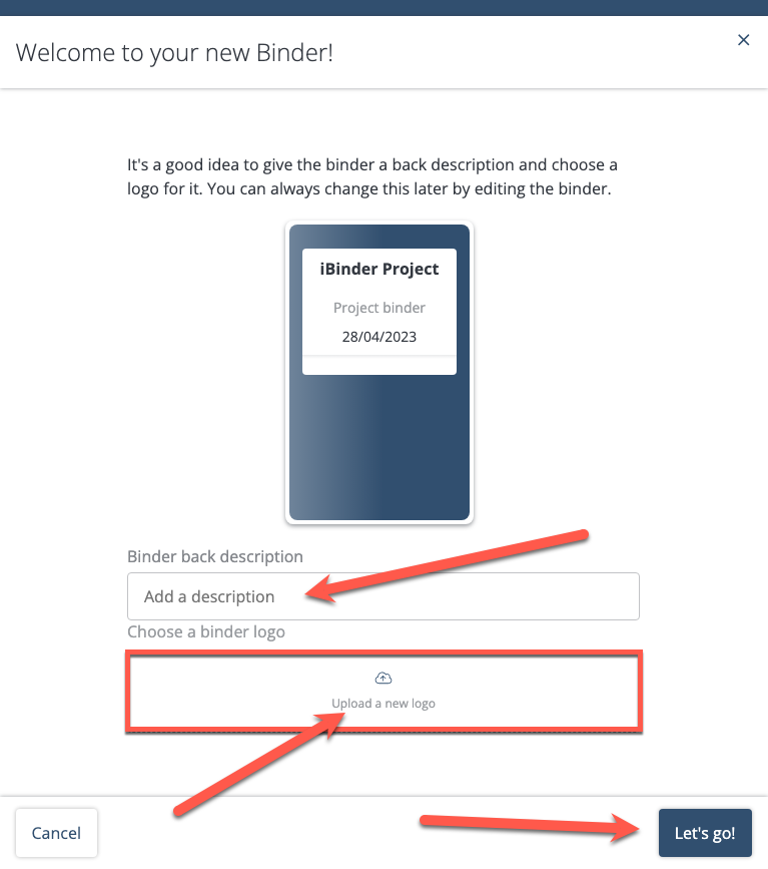 Then click 'Let´s go!'.