Selection Binders
Instruction:

Selection binders enable you to filter out selected documents from a project or property management binder and place them in a separate binder (Selection binder). You can then invite selected participants to the selection binder and also manage messages and Q&As.
Start by creating tags for the documents you want to include in the selection binder.
You can select documents by ticking them and then clicking on "Edit tags".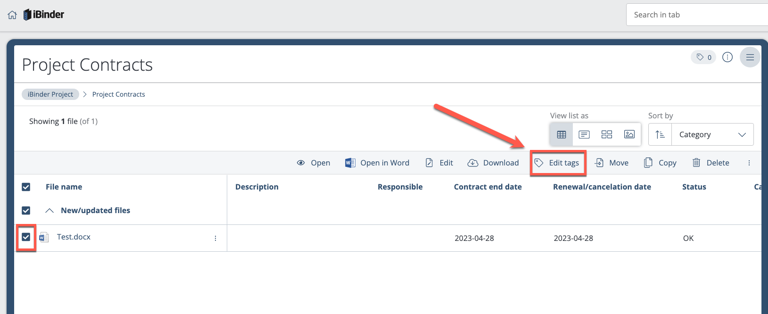 You can also select all the files in a tab/folder by clicking on "Edit tags" to the right in the folder.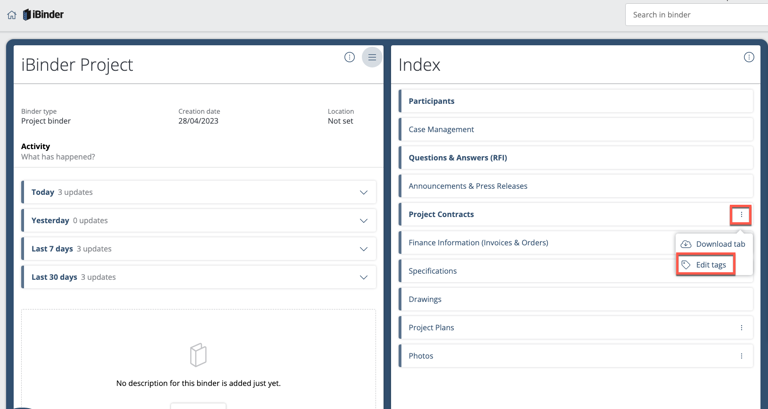 Here you create tags for the documents. If there are previously saved tags, these will be displayed when the box is ticked. Click "Save" on the bottom right when you are done.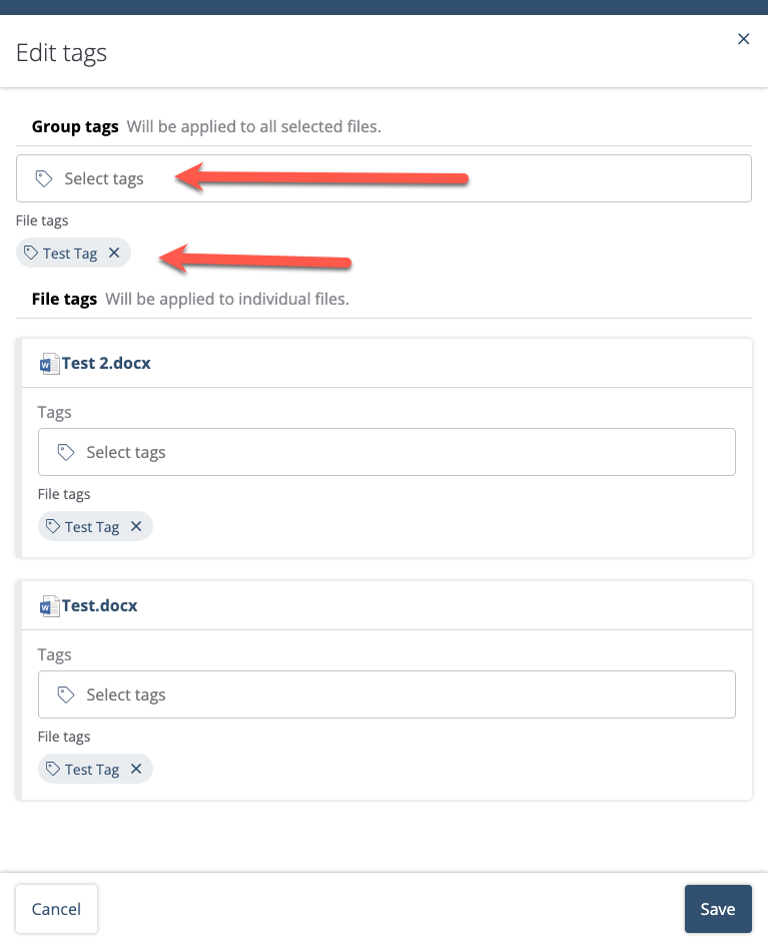 Any document with a tag is now displayed on the far right. You can also click on the icon to see what the tag is.
Now go to the bookshelf and click "Create new binder". Select "Selection" under binder type.Then enter a name for the binder and select "Source binder". A source binder is the binder where you have previously tagged the documents and from which you want to create a selection binder. Then click under "Tags" and select the tag on which the selection binder will be based. Click then on "Create binder".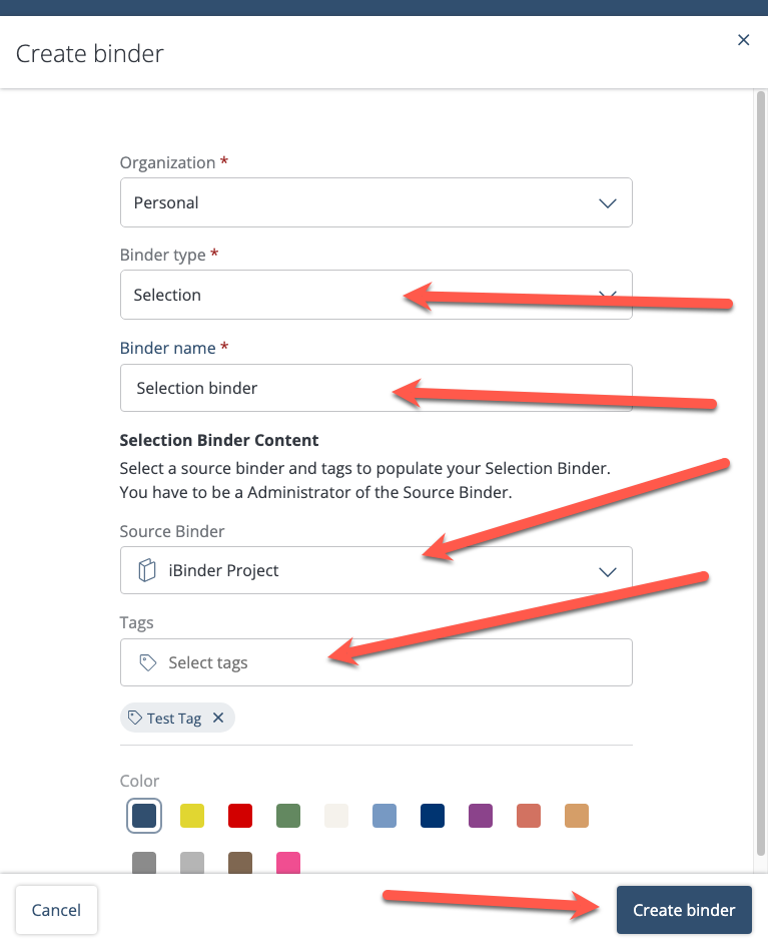 A selection binder has now been created. On the bottom left, you will find the source binder and, on the right, the documents from the source binder. Here you can also invite participants and manage messages and Q&As.