View modes and viewer
Here you can read about the options available in iBinder when it comes to viewing documents.
View modes and sorting of documents
Different viewing and sorting document options in iBinder are described here.
Open documents in the built-in viewer
Read about how to open documents directly in iBinder's built-in viewer and conduct measurements and create annotations.
View modes and sorting of documents
Instruction:
You can select four different view modes in iBinder. The default mode is List View. You can also change how files are sorted.

Card View shows each file as a separate card.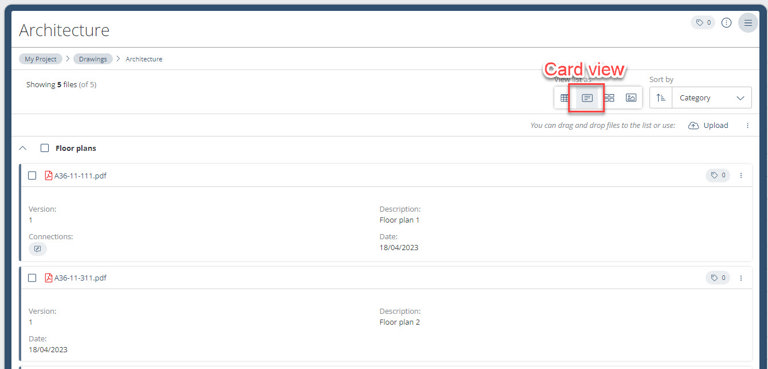 Gallery View shows each file as a thumbnail. Note that it is still possible to alter sorting in each view mode.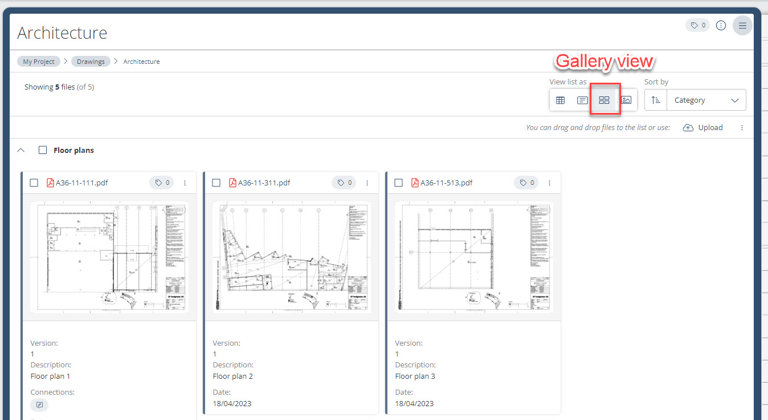 The gallery view with larger previews shows each file as a larger thumbnail, which is not to be confused with iBinder's drawing viewer.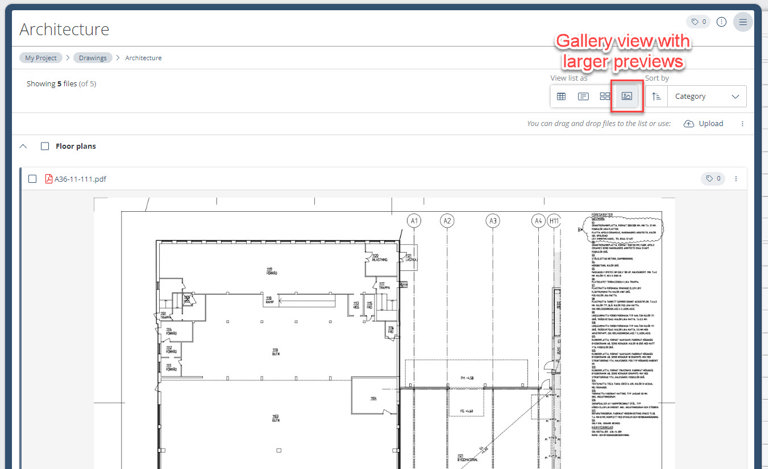 Open documents in the built-in viewer
Instruction:
To open the document in the viewer, first click on the file name. IBinder's viewer supports a variety of file formats, for example, PDF, DOC, XLS and DWG.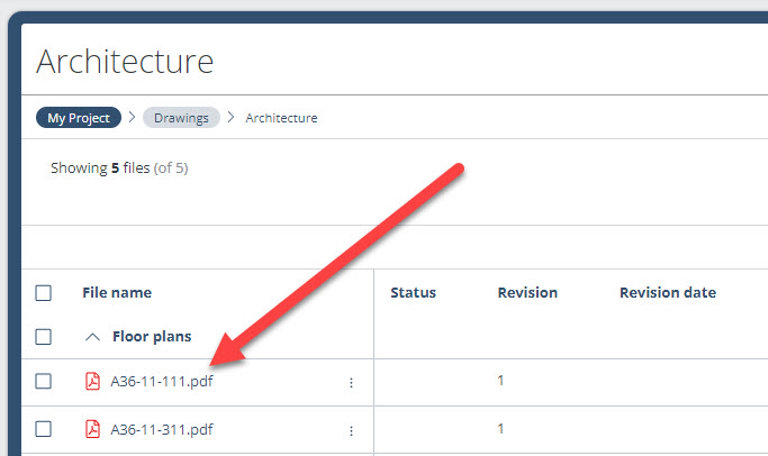 Panning and zooming tools are available on top left.

Click "Measure" to bring up the built-in measurement tools.

At the top right there are now options to measure distance, area, etc.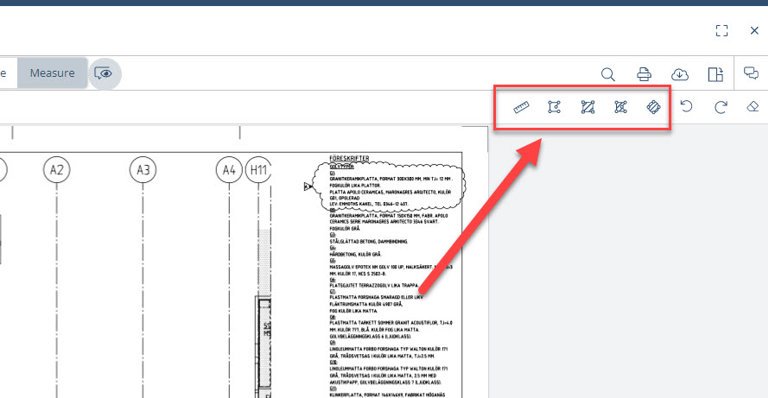 Click on the ruler to measure a distance. Then click and drag a line with the mouse and release.
On the right you can then see the distance, and here under "Scale", the measuring tool can also be calibrated.
It is recommended to enter the correct scale in the metadata when uploading a drawing, as the scale will be displayed correctly without calibration.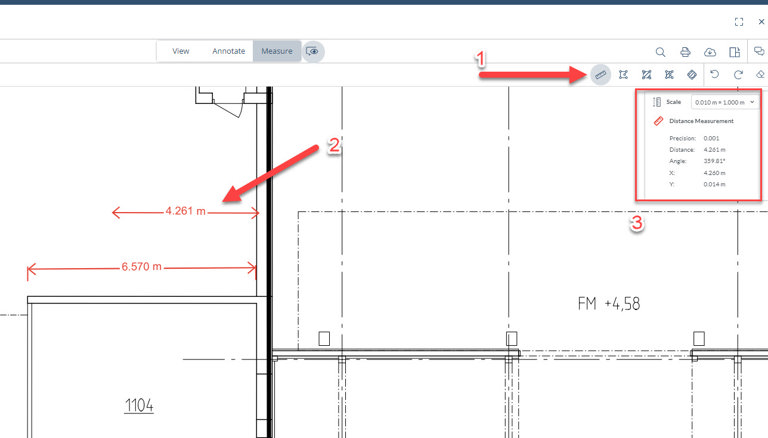 To measure an area, click "Area" at the top right and draw a rectangle to measure the area.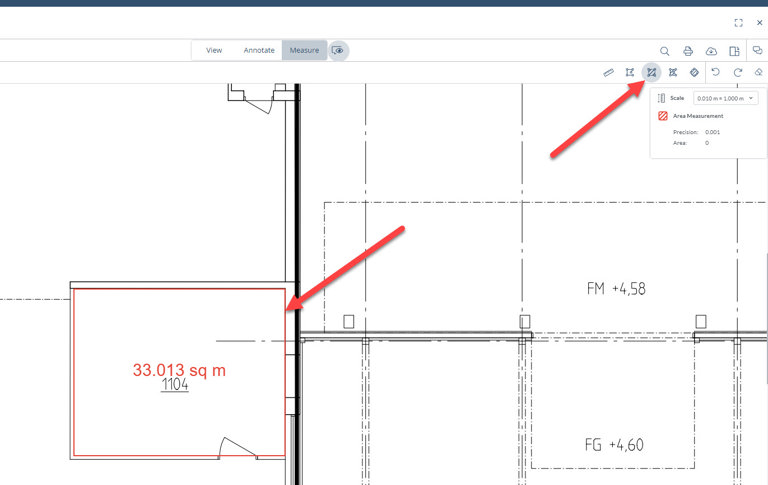 Click on the eraser in the top right corner to delete measurements and annotations. Then click on the measurement to be deleted.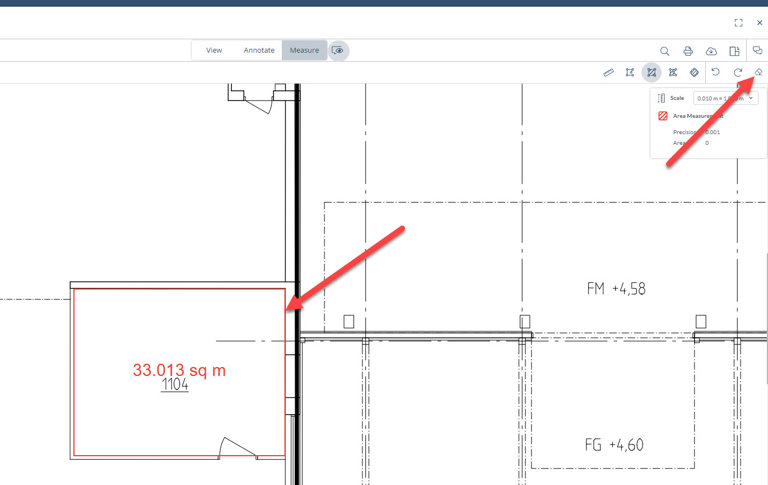 Click "Annotate" to access the annotation tools.

You can draw different shapes, draw freehand or add text and comments.

If you want to make a comment and bring this to the attention of another project participant, click on the comment icon at the top right and then click on the selected area. Comments can be entered on the right hand side. To get the attention of another participant, type @name and then select the person to contact. They will then receive an email notification.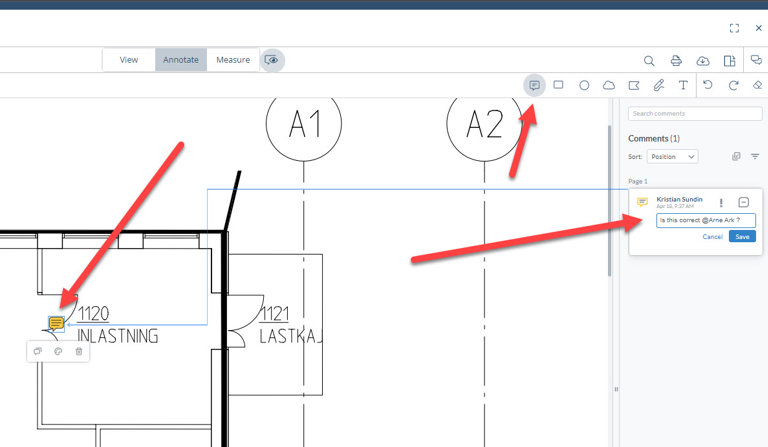 Measurements and annotations can be switched on and off with the eye icon in the top right corner.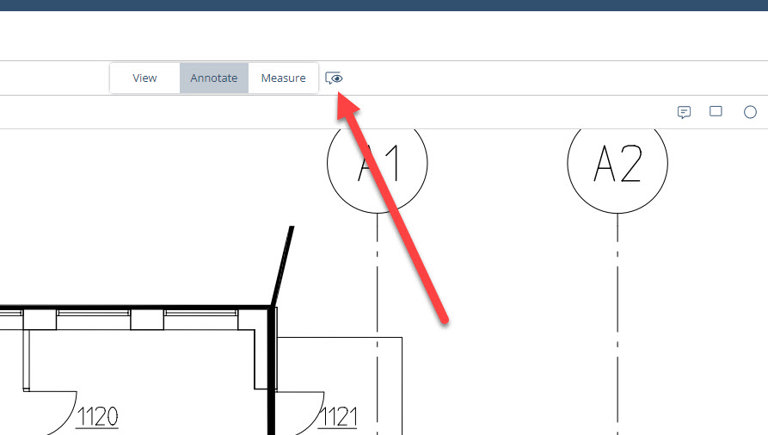 Documents containing annotations have a small symbol next to them.
Notes/comments are saved in the specific version of the document as a layer that can be switched on and off. Measurements are temporary and are deleted when the viewer is shut down.